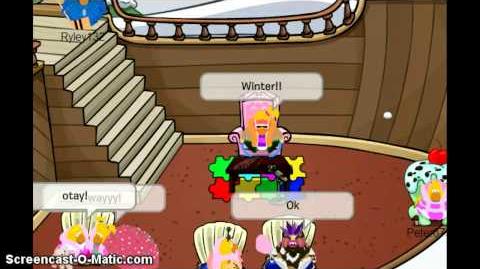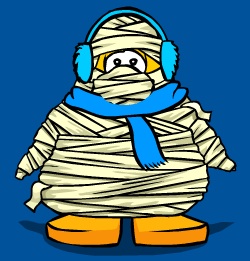 Pookies, also known as "baybees" are essentially role-players who pretend to be penguin babies and children. They reside mainly in the Pet Shop and in player's igloos.
Reputation
Edit
Pookies have elicited a strong response from the Club Penguin community. Many users are annoyed by or hate pookies. There have been countless anti-pookie riots on CP in the past. But despite the negativity often surrounding pookies, they have remained quite popular for years, and also have a great positive following.
They are very commonly seen on Abominable and Zipline — two of the most popular servers.
Many pookies establish themselves in the Pet shop with another pookie, dressing alike and addressing themselves as "twins".
Pookies usually sit in the Pet Shop and wait for another penguin to adopt them. The penguins who adopt them are usually know as mumus (female) or duh duhs (male). Sometimes there are entire families of penguins put together, including: grandparents, parents, older children, babies, maids & butlers, pets, and eggs.
By getting mother and father penguins attention, they usually start off by saying "is thrown out of ____ car (bus, speeding car, etc) and then continue how said and lonely they are.