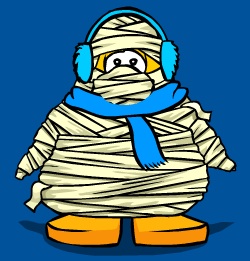 Eggs are penguins who act as if they're penguin eggs.
Eggs frequently roll around and talk similarly to Pookies. Sometimes they say "tinks" (meaning "thinks") to communicate what they want through their thoughts, presumably to help out their parents a bit.
Eggs wear the ghost costume, mummy costume, arctic white color, and/or the white Card-Jitsu belt (usually to pretend it's a diaper).